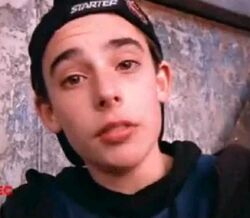 Chuck Finn is the title and main character of the series. At the start of the the series Chuck's family move from Canada to Toronto where he meets the rest of the gang.
He is a hip, wisecracking Canadian boy whose only wish is to move back to Toronto. He along with Sarah McDonald, Hamish, Becky and Linda he hangs around on the Tingalla Rose.
Chuck eventually finds the new home and companions he longs for beneath his cocky and often abrasive front.